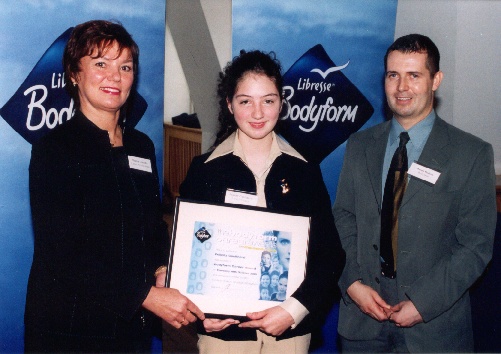 Felicity receiving her Bodyform Career Award at the Shakespeare's Globe in London on October 18th 2001.
UK based disabled dressage rider, Felicity Coulthard, received a massive boost to her return to training by being one of the final 16 people chosen out of a total 1000 applicants to the Bodyform Career Awards 2001.
Felicity was awarded a total of £1,600 towards the cost of intensive training, which will allow her to compete again in dressage competitions.
For more information about how to enter the
Bodyform Career Awards this year click here.